LynMarie's Coffee on Main is a specialty coffee shop located in the heart of Monroeville; a small, quaint, country town in northern Ohio. When we first opened our doors in November of 2008, we were pretty sure that many of the farmers and local folk figured specialty coffee wouldn't survive in such a small, rural area (because let's face it, the idea of fancy coffee and work boots don't exactly mix). But, day after day of serving frothy, foamy "fufu drinks" soon turned into months, then months turned into years bursting with delightful lattés and mochas gracing the hands (some callused and all) of the wonderful people in our community.



How it all started…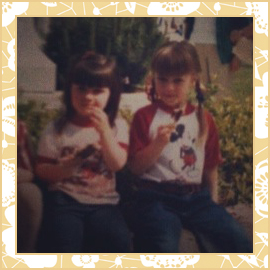 Ok let's rewind time a bit…as sisters, growing up we did everything together. Most that saw us together actually thought that we were twins. If one of us fell down, Mom would have to put a band aid on the other too. While Dad was tickling one, the other was laughing even harder. We have literally been partners in crime and two peas in a pod since forever.
Being so close, it's no surprise that the two of us sisters decided to attend the same college, Bowling Green State University. Not only did we attend the same university, but we also lived together in a typical cozy college dorm. After living the college life with a lot of socializing, some studying, and probably far too many nose plugging shots, we each graduated with degrees in education.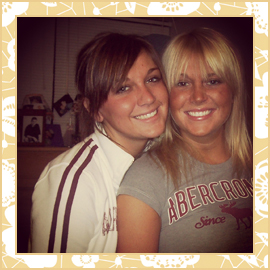 Now, how does specialty coffee relate to education do you ask? Well, it doesn't really. Our fate as business owners and specialty coffee enthusiasts was definitely stumbled upon by chance along with a great opportunity.
While we were in search for the perfect career, our Dad was in the middle of one of his many "projects." You see, we are blessed with an amazing family. We have two of the most kind, hardworking, generous and loving parents; the kind of people who always push others to be their very best. This "project" of our Dad's happened to be fixing up a very old building in the heart of our very small town.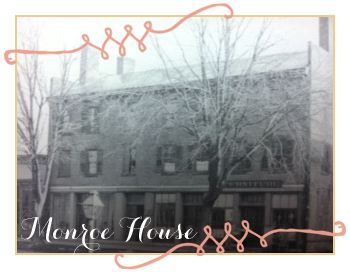 The building was formally known as the "Monroe House," built in 1835 by Henry Tice. Tice originally created the building to house a hotel and ballroom in Monroeville, which at the time, was an ideal halfway rest between New York and Chicago. Legend states that even our sixteenth president, Abraham Lincoln, stayed there during his travels, even dancing in the ballroom on the third floor. Since that time, the building has been converted into a series of store fronts, as well as a successful hardware business known as Hess Hardware. Once Hess Hardware closed after 125 years in business, the Monroe house sat empty for several years. Not many could see the gem under all of the wear and tear, but our Dad saw its potential, seeing its intricate architectural charms that once highlighted the former hotel and ballrooms regency.
Growing up in a small town, we have been blessed to be very close with our family. Not just immediate family, but our extended family. Our Dad comes from a family of seven. We all live in the area and we get together for family dinner every Sunday at Grandpa's (best night of the week if we do say so ourselves). Often times, our aunts and uncles seem more like another set of parents, and our cousins, more like brothers and sisters. So it was no surprise that the renovation of the old building would become a family affair.
Our aunt and uncle owned a popular hair salon in town called Snippers. Due to the popularity, they were looking to expand, and this building seemed like the perfect place. So it began. Our Dad, along with our uncle, grandpa and husbands (well, soon to be hubbies) spent their evenings and weekends restoring the abandoned building to its former luster. As the building began to develop, so did the floor plan. The plans were that the salon would take up about two thirds of the building, but what to do with the rest?
Always lovers of coffee, immediately we joked that a coffee shop would be a superb addition to the building, as well as to our small, rural town (mostly at that time we thought it would be awesome to have some place close to get our caffeine fix). The more we joked about the idea, the more we pondered its actuality, and soon we realized just how perfect opening a coffee shop would be. As great of an idea it was, we each comprised degrees in education, and we didn't know the first thing about starting a business, not to mention much about the coffee biz. So, we researched.
The first and only real logical thing we thought to do was to visit other coffee shops; we probably have been to a vast majority of coffee shops in Ohio, not to mention a few in some of our surrounding states. Notebooks and pencils in hand, we asked questions, questions about anything and everything. We met a lot of wonderful people whose hearts belong to the coffee world, so many of whom welcomed us into their shops with open arms, answering question after question. Most even let us look at their equipment, taste their syrups and chocolates, pull a few shots of espresso, and even froth milk on their shiny machines. It didn't take long, and soon our hearts were had by the love of coffee, and we quickly made it our mission to open up a shop in our small, quaint town.
After devoting over2 years of our time and energy into researching, experimenting and analyzing the perfect cup of coffee, all the while fixing up our space along with our amazing family, we finally opened the doors to our little shop on November 20th, 2008. We will never forget that day and the overwhelming sense of joy we felt.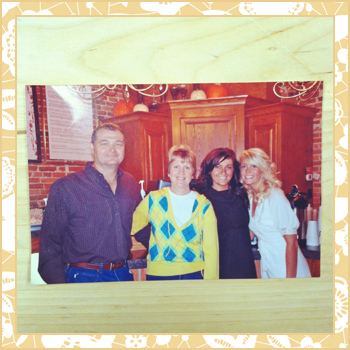 Every day since then has truly been magic