Hi friends!  Can you believe it's already the middle of November?!  I really don't know where the time goes!  …this weekend we will be busy at the shop decking the halls with all of our festive gear!  Ahhh with this colder weather and early snow I think we may go a little over board, which is totally a good thing, don't you think?!  Anyways, the month of November is really dear to my heart because on November 20th 2008, we finally opened our doors at the coffee shop.  I will NEVER forget that day.  I think I cried all day long.  I was happy, and nervous, and proud, and a whole mix of emotions that I can't describe really.  It just felt awesome, and every day since then has truly been a blessing.  So, in honor of our FIVE year anniversary (approaching us soon!), I am going to highlight the 'Lyn latte' as well as the 'Marie' latte (this one next week) because it just seems appropriate.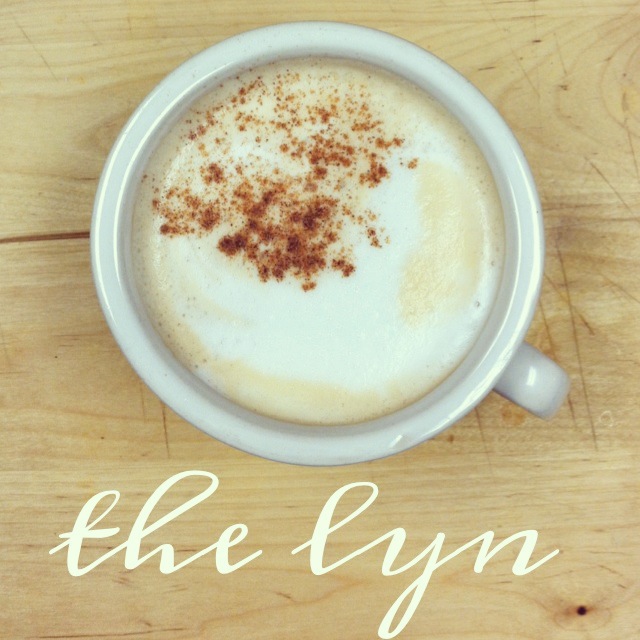 The Lyn! a cinnamon roll latte
This latte is ammmmmazing as it tastes just like a cinnamon roll. It's definitely one of our more popular specialty lattes and something that is delish any way you  order, whether that be hot, over ice or frozen.  We start with a double shot of espresso and add a sweet combination of our amazing syrup along with a dash of cinnamon and finally steamed milk- viola! cinnamon roll heaven.  Of course the Lyn latte is even better when paired with one of our gooey cinnamon rolls from the pastry case- seriously guys, they are pure bliss.  Yum!
Happy Happy Thursday, friends!
cheers!
Xoxo
Related posts: